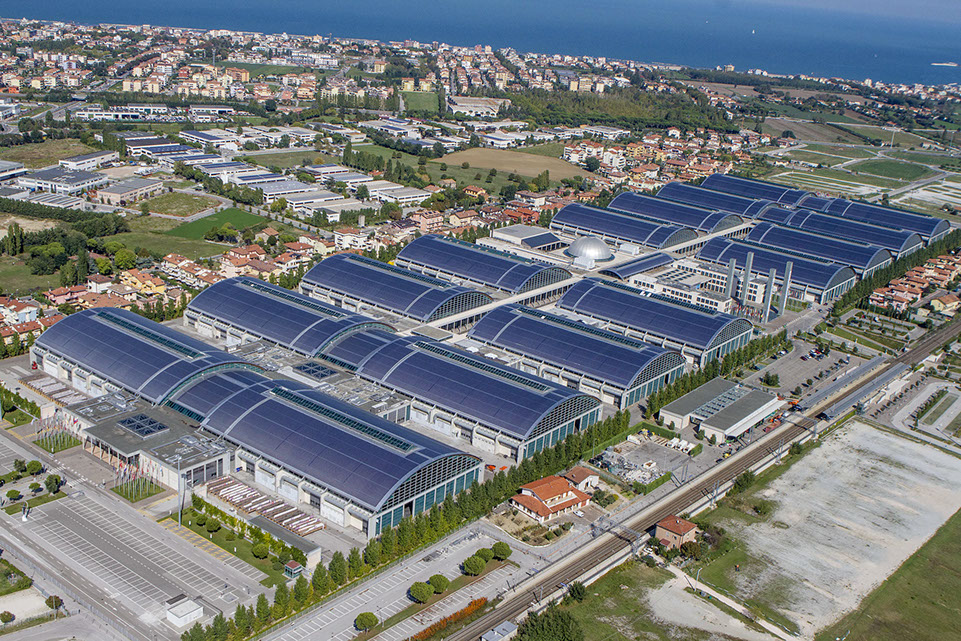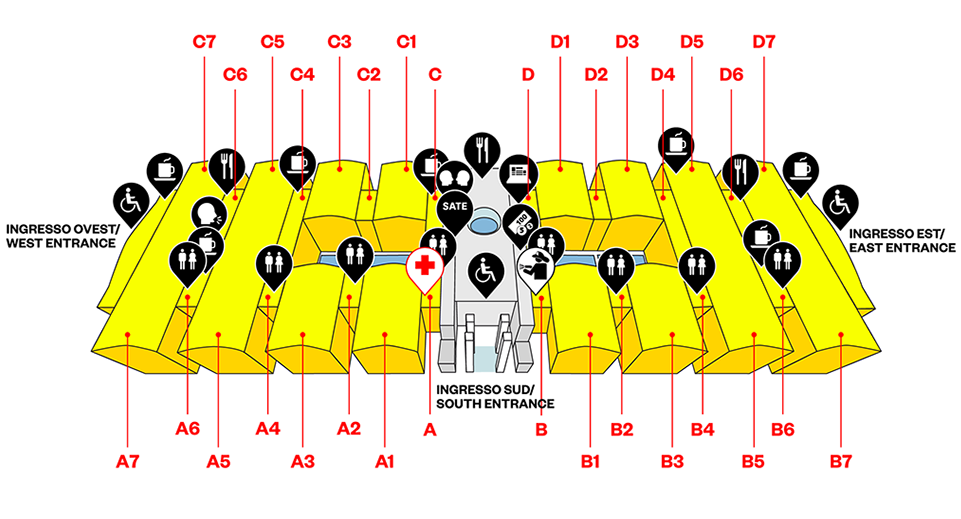 Virtual Tour

The Expo Centre, inaugurated in 2001 and designed by Hamburg's Studio GMP, is located at the north end of the city.
It has 169,000 square metres of useable space, 113,000 of gross expo space, 59,000 square metres of services, 160 of landscaped areas, 16 halls all on ground floor level, air-conditioned and able to be blacked out, 20 modular conference rooms, a business centre, 3 press rooms, 2 restaurants, 3 free-flow eateries, 10 food service points and parking space for 11,000 cars.
Entirely cabled in fibre optics, the expo centre has three independent entrances interconnected via shuttle bus, ensuring easy access and trouble-free use for the disabled.
The expo centre has its own on-site railway station, on the Milan-Bari line, and a helicopter landing site.